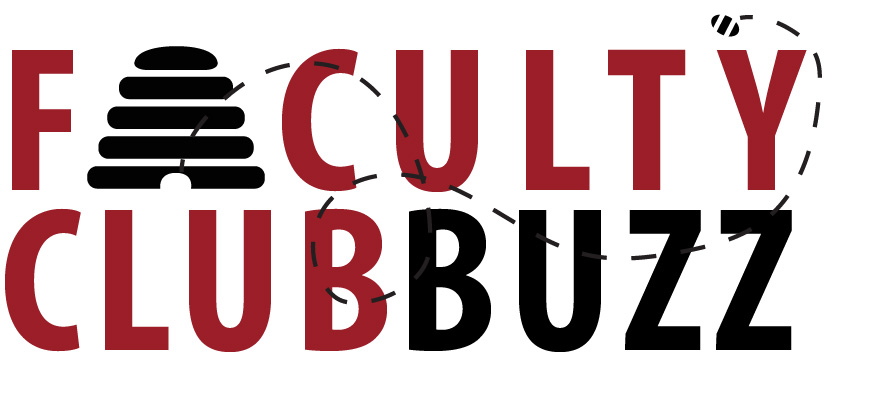 Children's holiday party
"Love is our true destiny. We do not find the meaning of life by ourselves alone – we find it with another. "
 The University of Utah Faculty club hosts monthly social meetings usually on the first Friday of the month! We usually serve a buffet meal with a variety of interesting beverages.
Italian wine and cheese tasting
The Faculty Club is a group of individuals who meet on a monthly basis to mingle and share our experiences. Utah faculty from both the main and health sciences campus meet in casual comfortable surroundings to enjoy food, drink and camaraderie.
We meet on the first Friday of each month at 5:00 pm in the Marriott University Park Hotel in Research Park on Wakara Way.
Leave your worries behind; it's Friday.
New Faculty, Experienced Faculty, Emeritus Faculty, join us!
Activities
Italian wine and cheese tasting.
Recent Events
December 2015
Children's Holiday Party
This party was held at the John Moran Eye Center Auditorium. More than 60 children and parents attended the event. We all had our photos taken with Santa, while the balloon granny made hats, swords and animals from balloons. Jub Jub the clown performed magic, even conjuring a live dove from thin air! Delicious snacks added to the festivities. It was a great success.
Adults Dinner Party
We went "retro", back to the faculty club roots at the University of Utah Union Building Crimson View. More than 50 members attended the party. There was a five course dinner followed by white elephant gift exchange.  There are many regular members who attend this party and is a lot of fun.
January 2016
The Faculty Club started the New Year by hosting an Italian wine tasting party.  We would like to thank Eleanor Divver for offering her home to the members to enjoy the wine and chocolates. More than 30 members tasted and voted for the best aroma, taste, flavor, depth— of the wine. Like always there was no correlation between quality of wine and the cost of the bottle: either we do not know how to evaluate a wine or the wine makers need more education! Our conclusion: "All wines should be tasted; some should only be sipped, but with others, drink the whole bottle".
Upcoming Events
We have the Faculty Club social meeting every month (usually first Friday or the month). We don't have regular social meetings while the "School" is closed: January, May, June, July, August and December.
However, we usually have other enjoyable events on these months.
In May we have our boisterous end of year business meeting with full dinner and drinks
After our grand opening this spring, we will arrange a Cabin get together over the summer, with buffet lunch in our newly renovated Cabin in the mountains.
Do not forget the Member benefits:
Invitation to you and your significant other to all Faculty Club events
Yearly Children's Party – show your community involvement
Adults' Christmas Party and White Elephant Gift Exchange
Discount (20%) on all Marriott Hotel meals
Discount on Marriott Hotel stay
2015-2016 Faculty Club Executive Committee
President: Joseph Cunniff, Physical Medicine and Rehabilitation, (Joseph.Cunniff@hsc.utah.edu)
Past President and President-elect: Judith Warner, Ophthalmology, (Judith.warner@hsc.utah.edu)
Treasurer: Dave Morrison, Marriott Library, (dave.morrison@utah.edu)
Secretary: Gillian Tufts, Nursing, (gillian.tufts@nurs.utah.edu)
2015-2016 Faculty Club Board Members
John Burton, Family and Consumer Studies, ( johnburton850@msn.com)
David Pendell, Art/Art History, ( davidann@sisna.com)
Arthur Lipman, Pharmacotherapy, ( Arthur.Lipman@utah.edu)
Ashok Tuteja, Gastroenterology, ( ashok.tuteja@hsc.utah.edu)
Alison Crum, Ophthalmology, ( alison.crum@hsc.utah.edu)
Eleanor Divver-Shields, Health Promotion & Education, (edivver@utah.gov)
Xan Johnson, Theater, (xan.s.johnson@utah.edu)
Patrick Shea, Biology, ( pas@patrickashea.com)
Go to:https://facultyclub.utah.edu/ for further information and application forms for current and emeritus faculty.
Yes, I want to be a member of the University of Utah Faculty Club.
I authorize Payroll to deduct $5.00 per month from my pay for my dues.
Signature:___________________________________________Date:_____________________
Print Name:___________________________________University ID number:_______________
Title/Rank:____________________________________ Department:______________________
Campus Address:______________________________________________________________
Email Address:_______________________________________________(to send announcements
As an emeritus faculty member I wish to join the Faculty Club
Signature: ___________________________________________ Date: _____________________
Print Name: ___________________________________ University ID number: _______________
Title/Rank: ____________________________________ Department: ______________________
Address:_____________________________________________________________________
Email Address: ___ ___________________________________________ (to send announcements)
Emeritus faculty should complete this form and return it with a $50 check payable to the University of Utah Faculty Club for annual year dues
Please complete this form and give to any board member or mail it with your check to:
Please print out, fill in, and give to any board member or mail to:
Shawnee Worsley
Administrative Assistant
Faculty Club
John R Park Building
201 President's Cir. RM 308 801/581-5203
shawnee.worsley@utah.edu