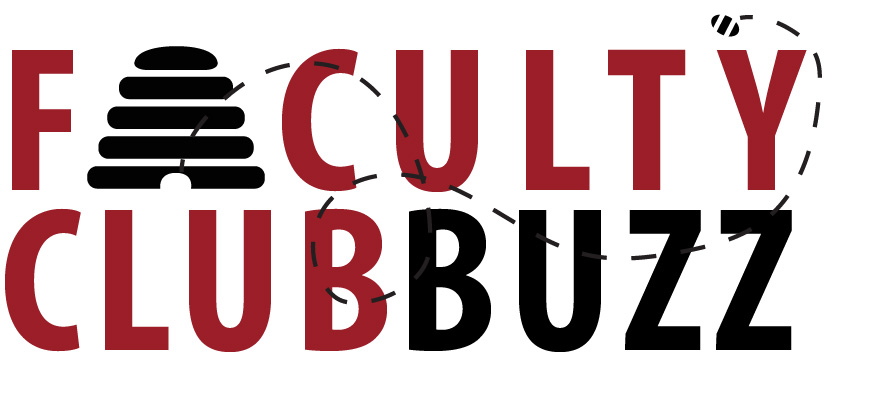 "WORK HARD, PARTY HARDER"
The University of Utah Faculty club hosts monthly social meetings, usually on the first Friday of the month! We usually serve a full buffet meal with a variety of beverages.
Faculty Club members enjoy the newly renovated Faculty Club Cabin
2015 Kick-Off Social and Annual Croquet Game
Faculty Club members at a University of Utah softball game
The Faculty Club is a group of individuals who meet on a monthly basis to mingle and share our experiences. University of Utah faculty from both the main and health sciences campuses get together in casual, comfortable surroundings to enjoy food, drink and camaraderie.
We meet during the University year on the first Friday of each month at 5:00- 7.30pm in the Marriott University Park Hotel in Research Park on Wakara Way. We often host enjoyable events during the summer months.
December has two special parties: the University Children's Holiday Party and the Faculty Club holiday party. In May, we have our annual business meeting with a sit-down dinner.
New Faculty, Experienced Faculty, Emeritus Faculty, join us! 
Recent Events
End of Year Business Meeting: On May 9, we had our annual business meeting. During this meeting, we welcomed the new Faculty Club Board Members.
Beer Tasting Party:  We had a BYOB, masked tasting of a variety of beers. Faculty were able to taste local brewery beers and vote on which they liked best.  The temperature was ideal and the setting was lovely in Eleanor's shady, welcoming backyard. A fun time was had by all.
Cabin Bash: In June, we celebrated the recently completed cabin renovations with a BBQ lunch, hikes and creekside exploration in the stunning mountain setting. The Faculty Club cabin is nestled in the foothills of the Uintas – outside Florence, UT. It is only a 50-minute drive from Salt Lake.  Great attendance created a fun atmosphere with folks going on hikes, drives and other adventures.  Lunch was catered by Pat's BBQ and was delicious – thanks to Gillian for bringing the food.
Election Results:
Mohammad Mirfakhrai: (Marriott Library) was elected to complete a departing board member's three-year term.
Upcoming Events:
End of season Cabin bash:
Fall 2016 (date to be finalized)
Monthly Faculty Club meetings:
Opening Social: September 9, 2016
See facultyclub.utah.edu for further details
Do not forget the Member benefits:
Invitation for you and your significant other to all Faculty Club events
Yearly Children's Holiday Party – show your community involvement
Adults' Holiday Party and White Elephant Gift Exchange
Marriott Card for all Faculty Club Members: Discount (20%) on all Marriott Hotel meals.
discount on University Marriott Hotel stays
Discounted stay at University Guest House
2016-2017 Faculty Club Executive Committee
President: Judith Warner, Ophthalmology, (Judith.warner@hsc.utah.edu)
President Elect: Mohammad Mirfakhrai (mohammad.mirfakhrai@utah.edu)
Treasurer: Dave Morrison, Marriott Library, (dave.morrison@utah.edu)
Secretary: Gillian Tufts, Nursing, (gillian.tufts@nurs.utah.edu)
2016-2017 Faculty Club Board Members
John Burton, Family and Consumer Studies, Emeritus, ( johnburton850@msn.com)
David Pendell, Art/Art History, Emeritus, ( davidann@sisna.com)
Arthur Lipman, Pharmacotherapy, Emeritus, ( Arthur.Lipman@utah.edu)
Ashok Tuteja, Gastroenterology, ( ashok.tuteja@hsc.utah.edu)
Alison Crum, Ophthalmology, ( alison.crum@hsc.utah.edu)
Eleanor Divver-Shields, Health Promotion & Education, (edivver@utah.gov)
Xan Johnson, Theater, (xan.s.johnson@utah.edu)
Patrick Shea, Biology, ( pas@patrickashea.com)
Go to: https://facultyclub.utah.edu/ for further information and application forms for current and emeritus faculty.
Join the University of Utah Faculty Club:
Yes, I want to be a member of the University of Utah Faculty Club.
I authorize Payroll to deduct $5.00 per month from my pay for my dues.
Signature:___________________________________________Date:_____________________
Print Name:___________________________________ University ID number:_______________
Title/Rank:____________________________________ Department:______________________
Campus Address:______________________________________________________________
Email Address:_______________________________________________(to send announcements)
As an emeritus faculty member I wish to join the Faculty Club
Signature: ___________________________________________ Date: _____________________
Print Name: ___________________________________ University ID number: _______________
Title/Rank: ____________________________________ Department: ______________________
Address:_____________________________________________________________________
Email Address: ______________________________________________ (to send announcements)
Emeritus faculty should complete this form and return it with a $50 check payable to the University of Utah Faculty Club for annual year dues
Please print out, fill in, and give to any board member or mail to:
Maddy Oritt
Faculty Club
John R Park Building
201 President's Cir. RM 308
801/581-5203
maddy.oritt@utah.edu